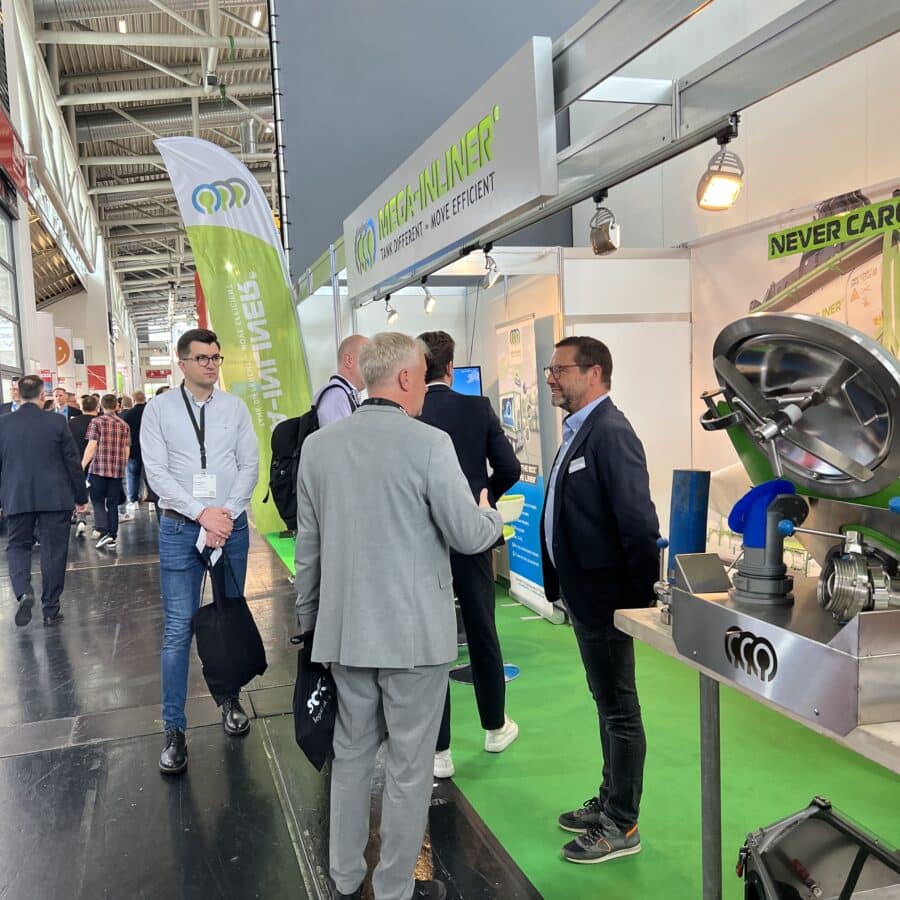 Transport & Logistic 2023
Mega-Inliner looks back on a highly promising exhibition at the prestigious Transport & Logistic Trade Fair in Munich, where we have showcased our revolutionary solutions in the field of transportation and logistics such as our Mega-Inliner® Aseptic Box. As a leading provider of an innovative transport system, we are excited to present our cutting-edge products and technologies that are transforming the way non-hazardous liquids are being transported and protected.
Exhibition topics
Providing a Revolutionary Transport System: Our innovative solutions ensure maximum efficiency, safety, and protection during transit, minimizing product loss and reducing environmental impact.
Meet Our Experts: Possibility to engage with our team of industry experts. They possess in-depth knowledge and experience of product categories and logistics, therefore they can provide valuable insights into the benefits and applications of our product to your supply chain. Whether you have questions, require technical guidance, or seek customized solutions, our experts are here to assist you.
Live Demonstrations: Witness firsthand the exceptional performance of our 

inliner

system through live demonstrations. See how our solutions optimize loading and unloading processes, prevent contamination, and improve overall efficiency. Our demonstrations showed the ease of installation and the durability of the system.
Learn about Environmental Sustainability: At Mega-Inliner, we are committed to environmental sustainability. Discover how our 

inliner

 system contribute to reducing carbon footprint, minimizing waste, and promoting Eco-friendly practices in the transportation and logistics industry. Our visitors have learned how implementing our solutions can align with their sustainability goals.
Collaboration Opportunities: We have had logistics providers, bulk goods transporters, and packaging companies at our stand. With these visitors we have discussed opportunities for collaboration. We have discussed potential partnerships, explored synergies, and explained how Mega-Inliner could add value to their operations. Together, we can create a more efficient and sustainable transport & logistics industry.
We are looking back at a great exhibition with a lot of new potential customers, partners and opportunities.
Have you been visiting our stand and want more information or direct business. Please contact us cla@mega-inliner.com or call +31 6 53 59 39 49