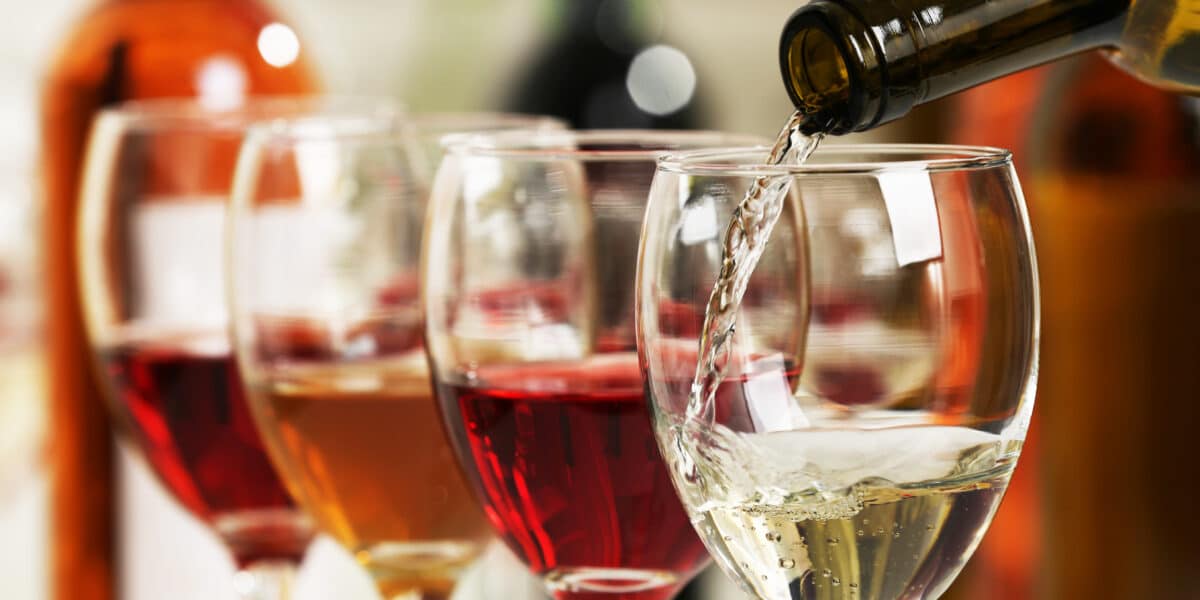 The Mega-Inliner® system consists of a Mega-Inliner® Tank Container combined with the patented
Mega-Inliner®. With our system, you can transport your product in the safest, most sustainable, and efficient way available on the market. With the Mega-Inliner®, your product does not come into contact with metals and gases cannot escape nor enter the product resulting in your product arriving on site in top condition.
Want to know more about our system?
For the wine industry we provide different solutions:
Wine from cellar to bottling plant from local to intercontinental
Storage (on wheels)
No quality loss
Because the Mega-Inliner bag is a closed environment no air will get to the product and no gasses can escape the product beside that the wine will not be exposed to any metal or materials that will degrade the quality of the wine.
No discoloration of the product
The Mega-Inliner ensures no loss of colour, the wine is not exposed to (indirect) sunlight. The temperature is, due to the high insulation of the tank container, not in contact to extreme temperatures. If needed the wine can be temperature controlled, cooling in summer, heating in winter.
Tank exchangeable for all wines: White, Red, Rosé & Sparkling
The Mega-Inliner ensures that all types of wines (products) can be transported in the same tank container. No coloration when swapping form red to white. There is no difference in preserving the different qualities of wines.
Sparkling wines no external Co2
When transporting Sparkling wines in a conventional tank container this not only has to be cleaned properly but also to be purged and pre-pressured with Co2, also at unloading you need a lot of Co2 again. With Mega-Inliner this is no longer the case, with our inliner system you only need compressed air.
Mega-Inliner® is a combination of 2 everyday used bulk transport systems, we bring the best of these 2 worlds together for the best solution available on the market in transporting non-hazardous liquids. An environmentally conscious transport system that reduces Co2 emissions enormously and is also extremely cost-efficient. By using the Mega-Inliner System® planning becomes child's play when connecting Inbound and Outbound flows.
100% product quality,

No degradation
No oxidation due to closed system when (un)loading
No (de)saturation – carbonated products
Temperature control (from -8c to 71c) , cooling or heating

Lowest product spill/residue per load
Lowest Co2 footprint possible per Mt product in total supply chain
No cross-contamination
No previous cargo restrictions
No cleaning or rinsing of the tank, saving water, energy, and chemicals
No empty kilometres or depot costs
FDA & EU Food approved
Halal & Kosher
Mega-Inliner® 100% Recyclable (single source material)
Aseptic loading, transport, and unloading possible
Suitable for storage, longer shelf life
One-man operation, short lead time
No people on top of or in the tank.
Connecting inbound and outbound logistics
Depending on the current supply chain we can be competitive with all. If you are transporting ready-to-drink in bottles now, the impact of using our system is huge, but changing the supply chain takes more time, switching from conventional tank container or flexitank to Mega-Inliner® is easy and gives you the benefits immediately. All other IBCs, Drums, kegs, etc are somewhere in the middle.
By using the Mega-Inliner® System it is possible to go directly to the next loading location without the need for cleaning between each load. Therefore, costs such as driver wages, cleaning costs and waiting time are being saved. Because there will be no residue left behind in the tank all costs of product being wasted are eliminated. Due to our Mega-Inliner®, your product will be shipped in a clean and closed environment and therefore there is no chance of cross-contamination or other problems.
By using the Mega-Inliner® System your Co2 emission will be reduced by a minimum of 30%. The Mega-Inliner® is 100% recyclable and cleaning of the Tank Container becomes obsolete. Our system makes it possible to connect Inbound and Outbound logistics by simply removing the Mega-Inliner® after each load, this results in no empty kilometres to and from cleaning stations, wastage of valuable (drinking) water belongs to the past (saving ± 2,500 litres per cleaning), no chemicals for cleaning are necessary. Ship your foodstuff or other non-hazardous liquids in bulk globally and pack locally save up to 60% on transport costs and reduce a minimum of 30% on your Co2 emission.