Sweet Sustainability: Acting on Rising Chocolate Prices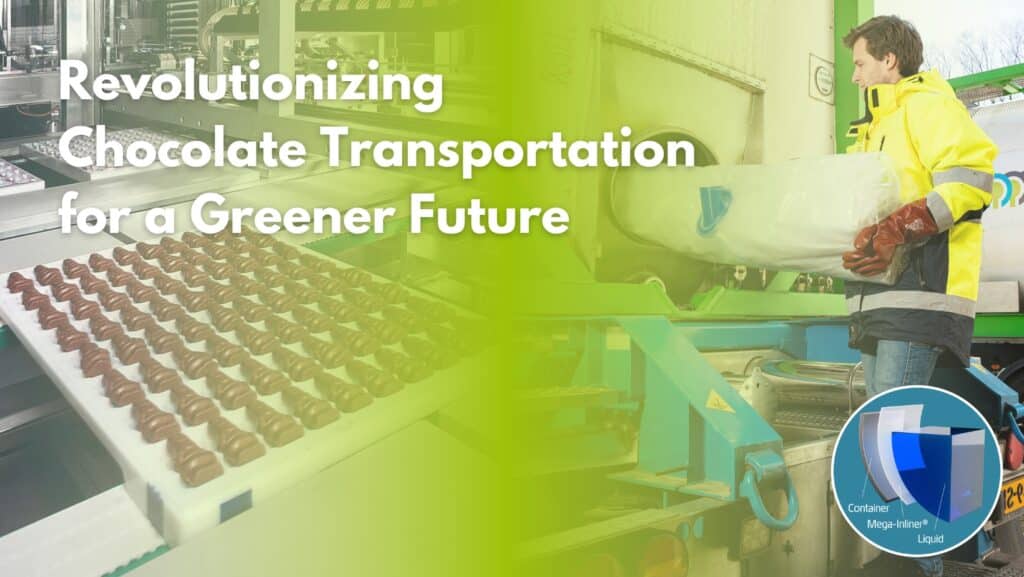 Indulging in a bar of chocolate has been a source of pleasure for centuries. However, chocoholics and confectionery lovers around the world are facing a bitter reality – skyrocketing chocolate prices. In this blog, we delve into the factors behind this phenomenon, its impact on the global chocolate industry, and how to take action as a producer.
Cocoa Bean Shortage
The primary driver of rising chocolate prices is the scarcity of cocoa beans, the key ingredient in chocolate production. Cocoa is predominantly grown in West Africa, where unpredictable weather patterns, pests, and diseases have severely affected yields. Additionally, the labor-intensive process of cultivating cocoa has led to a shortage of skilled farmers, further exacerbating the problem.
Climate Change Impact
Climate change poses a significant threat to cocoa cultivation. Rising temperatures and changing rainfall patterns have disrupted cocoa-growing regions, reducing crop yields. Extreme weather events, such as droughts and floods, have become more frequent, impacting the supply chain and leading to increased costs for chocolate manufacturers.
Supply Chain Challenges
The global cocoa supply chain is complex, involving multiple stakeholders and intermediaries. Issues such as inefficient transportation, storage, and distribution systems have resulted in supply chain bottlenecks. In 2011 the Food and Agriculture Organisation of the United Nations estimated that one-third of the worldwide food production is wasted or gets lost on the way from farm to fork (FAO, 2011). Wasted food is associated with an unnecessary use of energy and water, and emissions of greenhouse gases generated by production and delivery operations (Papargyropoulou et al., 2014, Tiwari et al., 2014) As a consequence, chocolate manufacturers face higher procurement costs and may struggle to maintain stable prices. To reduce food losses, emissions of greenhouse gases and procurement costs and at the same time keep control over the pricing it is important to pack your product as close to your consumer as possible from bulk to packaged goods. Here is where Mega-Inliner® enters, ship your chocolate from production to process facilities or intercompany transport when a third party delivers. By moving your chocolate with our Mega-Inliner® System your chocolate will be transported in a closed environment (The Mega-Inliner®) and therefore the following advantages will apply immediately:
By adding compressed air on top of the Mega-Inliner® between the tank surface and the Mega-Inliner® and the smooth surface of the Mega-Inliner® all the liquids will be pushed out of the bag resulting in minimum product loss up to a reduction of 99,9% is possible which is beneficial and sustainable throughout the total supply chain back to the farmer. Because it is possible to remove the Inliner, the minimal amount of chocolate that remains attached to the inliner will solidify, it is possible to knock the Inliner and recover the residual chocolate as well, making the product loss on 250HL of chocolate only several kilos.
No need for expensive cleaning
Our tank containers don't need to be cleaned due to our Mega-Inliner® which results in lower costs, no wastage of clean drinking water, no usage of hazardous cleaning equipment with the risk of fraud, and easy management (significant reduction of empty Km) resulting in a much lower total Co2 emission.
No discolouration of the product
The product won't be exposed to light or air and therefore the product remains in perfect shape.
No Previous cargo restrictions
Due to the Mega-Inliner® in combination with one of our tank containers (MTC) every tank container is deployable for any liquid at any time. There is no need to clean the tank containers which means there are no prior cargo restrictions using the Mega-Inliner® System eliminating the risk of cross-contamination or other bacterial infections such as legionella.
When converting to the Mega-Inliner® System cleaning becomes obsolete, saving money, time, and Co2.
For more information about shipping your chocolate with our system, please contact cla@mega-inliner.com or call +31 6 53 59 39 49.
Mega-Inliner® is a combination of 2 everyday used bulk transport systems, we bring the best of these 2 worlds together for the best solution available on the market in transporting non-hazardous liquids. An environmentally conscious transport system that reduces Co2 emissions enormously and is also extremely cost-efficient. By using the Mega-Inliner System® planning becomes child's play when connecting Inbound and Outbound flows.
100% product quality,

No degradation
No oxidation due to closed system when (un)loading
No (de)saturation – carbonated products
Temperature control (from -8c to 71c) , cooling or heating

Lowest product spill/residue per load
Lowest Co2 footprint possible per Mt product in total supply chain
No cross-contamination
No previous cargo restrictions
No cleaning or rinsing of the tank, saving water, energy, and chemicals
No empty kilometres or depot costs
FDA & EU Food approved
Halal & Kosher
Mega-Inliner® 100% Recyclable (single source material)
Aseptic loading, transport, and unloading possible
Suitable for storage, longer shelf life
One-man operation, short lead time
No people on top of or in the tank.
Connecting inbound and outbound logistics
Depending on the current supply chain we can be competitive with all. If you are transporting ready-to-drink in bottles now, the impact of using our system is huge, but changing the supply chain takes more time, switching from conventional tank container or flexitank to Mega-Inliner® is easy and gives you the benefits immediately. All other IBCs, Drums, kegs, etc are somewhere in the middle.
By using the Mega-Inliner® System it is possible to go directly to the next loading location without the need for cleaning between each load. Therefore, costs such as driver wages, cleaning costs and waiting time are being saved. Because there will be no residue left behind in the tank all costs of product being wasted are eliminated. Due to our Mega-Inliner®, your product will be shipped in a clean and closed environment and therefore there is no chance of cross-contamination or other problems.
By using the Mega-Inliner® System your Co2 emission will be reduced by a minimum of 30%. The Mega-Inliner® is 100% recyclable and cleaning of the Tank Container becomes obsolete. Our system makes it possible to connect Inbound and Outbound logistics by simply removing the Mega-Inliner® after each load, this results in no empty kilometres to and from cleaning stations, wastage of valuable (drinking) water belongs to the past (saving ± 2,500 litres per cleaning), no chemicals for cleaning are necessary. Ship your foodstuff or other non-hazardous liquids in bulk globally and pack locally save up to 60% on transport costs and reduce a minimum of 30% on your Co2 emission.
We have the best solution for your business.
Challenge us! Ask a quotation for your needs.